Travel Tips from the Team: Natalie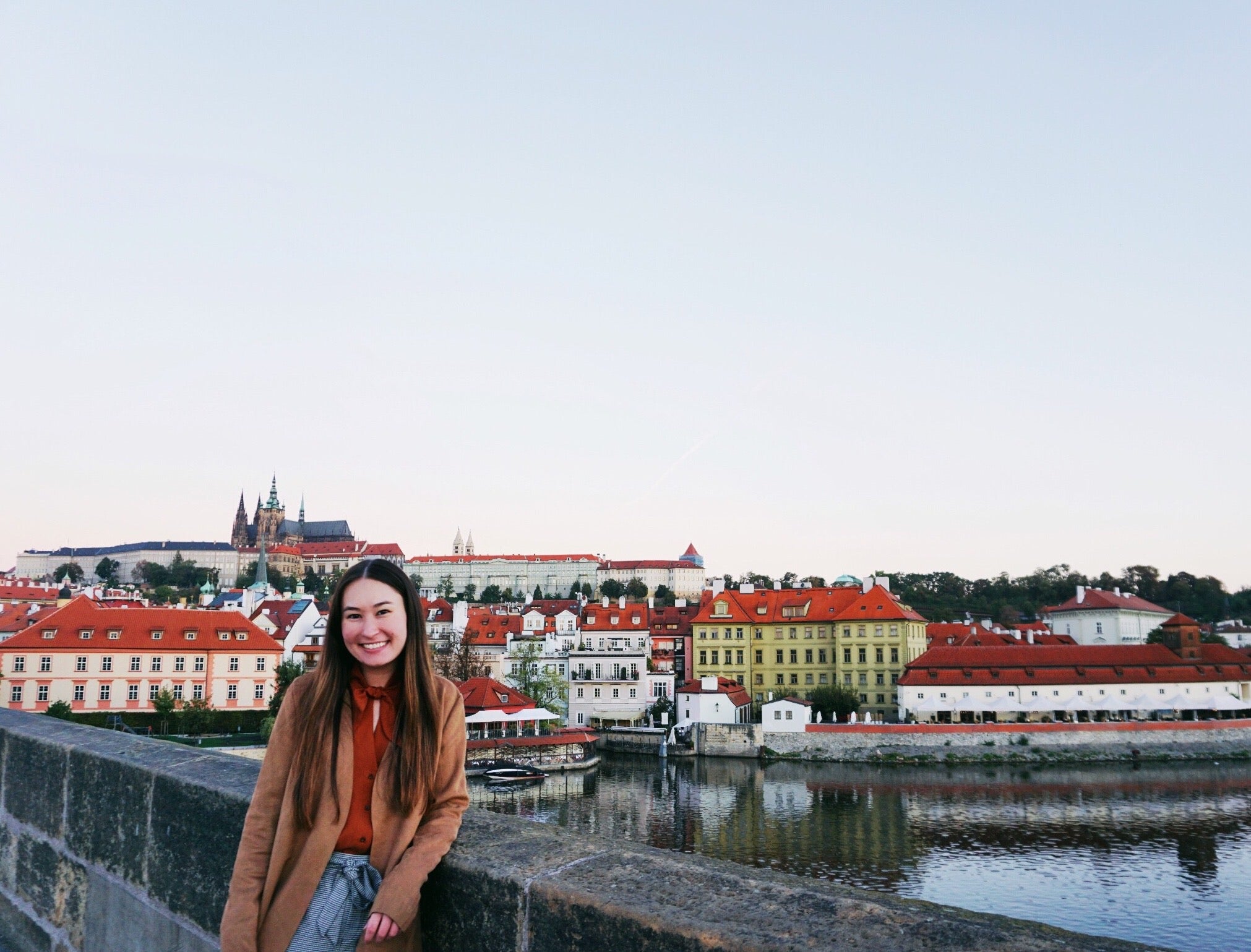 With international travel picking up, I can't help but reminisce about one of my favorite travel destinations: Prague. I spent a semester in college studying abroad in Prague and I miss it so much! I've heard from many of you that you're planning trips to Europe (so jealous!), so here are my tips for that perfect European vacation.
When it comes to packing for a trip to Europe, I want to pack clothes that are comfortable but also fashionable. One of the first things my advisors in Prague told me was that there is a big difference in the way Americans and Europeans dress -- and it's easy to spot the Americans based on their fashion. In other words, leggings, sweatpants, hoodies, and any other "boro" kind clothing won't cut it. Luckily, my Milo Pants are perfect for the job. They're just as comfortable as leggings but are elevated enough to wear during the day when exploring Prague's Old Town or for a nice dinner out.
For cooler fall and winter nights, I LOVE to layer. My Joni Cover Up would definitely be coming with me as a layering piece. Since it's so lightweight, it's easy to throw in a bag when it gets chillier. A long sleeve turtleneck pairs perfectly underneath with a chunky scarf and some leather boots!
While exploring Prague, I kept all of my belongings in this small anti-theft backpack. Unfortunately, as safe of a city Prague is, it's still prone to pickpocketing. This backpack was a lifesaver for me as I went from classes to walking around the city at night. I always felt secure with my belongings in here, and although it looks small, it actually holds a lot!
Finally, one of my top recommendations when planning a visit to Prague is to explore as much of the city by foot as you can. Prague is very walkable, and when you're on foot you can really appreciate the history and architecture of the city. These boots were my saving grace when I was walking well over 10,000 steps per day. They kept my feet toasty warm, have a comfortable foot bed, and didn't squeeze my wide feet.
I hope you have the best time in Europe! I'll be living vicariously through you and I can't wait to hear about your time abroad!
Na zdravi, (cheers in Czech)
Natalie