Travel Tips from the Team: Ashley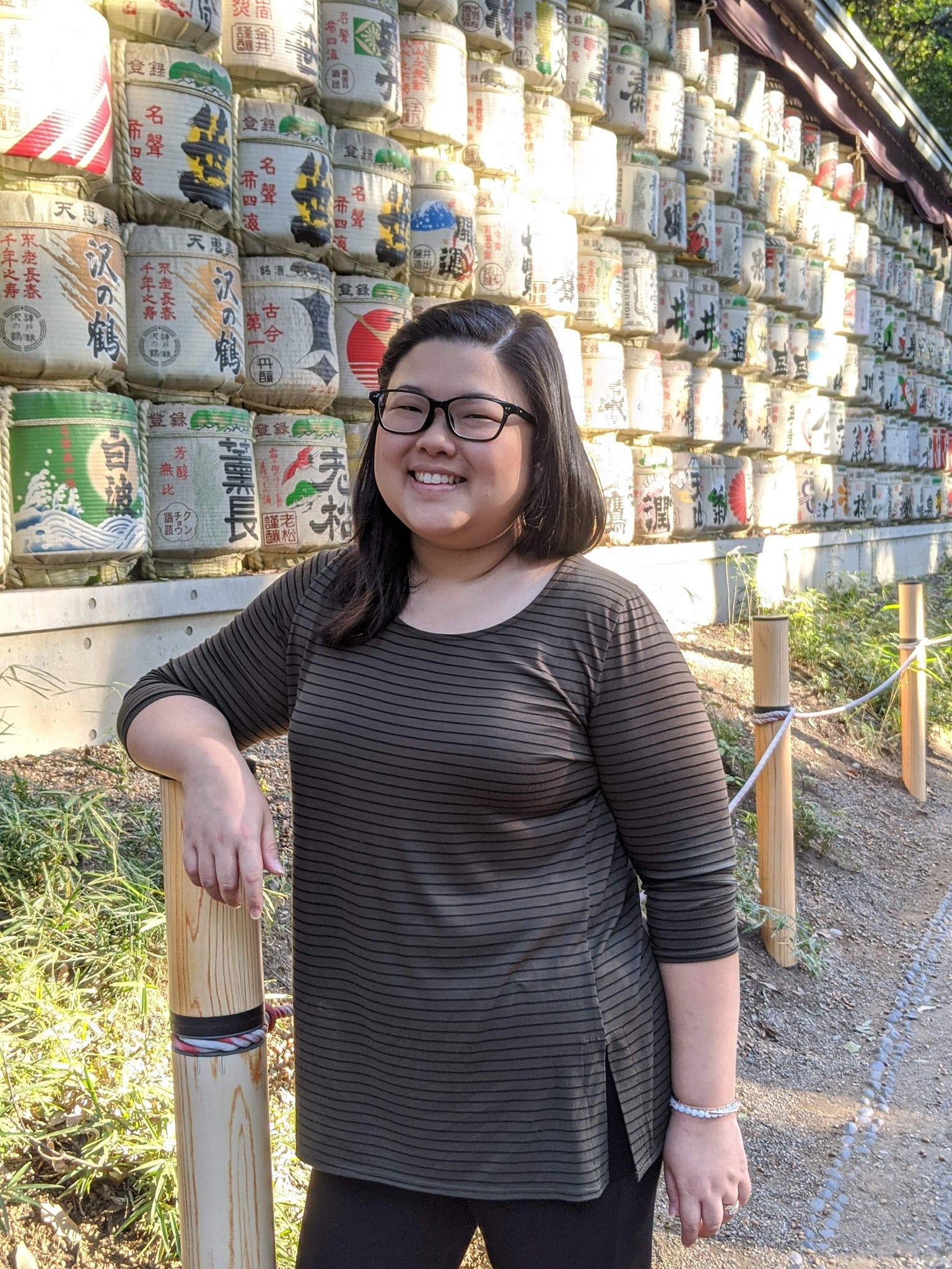 Japan has opened its borders for travel and I'm so excited! Quite a few of you have come in to get outfits for your trip and I can't wait to hear all your stories when you get back from Japan. If you know anything about me, you know I LOVE JAPAN! The food, the stationary (ask to see my pen collection when you come by the Showroom), the way of life - I love it all. I don't have a trip planned yet, but I'm hoping to make it back in 2023! 
But if you're going soon, here's some tips to make traveling easier! 
Bring a small hand towel with you! A lot of bathrooms I've been to don't have paper towels so I keep one in my bag to dry my hands. It really comes in handy during the colder months when you want to stay dry and warm! Forgot to pack one? Stop by Don Quijote or a 100 yen store to grab one! 
Pack some quart or gallon size Ziploc bags with you. Why you ask? Because as clean as Japan is, there's hardly any trash cans available in public spaces! So I carry this in my bag to toss trash in and dump it when I get back to the hotel room. 
On my last trip to Japan (November 2019), I packed the Mandy Top and it was perfect for the cooler weather. The sleeve length made it easy to wear under my jacket for the colder outdoors but wasn't too long in the warm train car or shops. My go to outfit was the Mandy and Coral Pants cause the pockets were perfect for holding my phone and train card.
You know I couldn't leave you without a food tip! LOL. If you haven't already tried Ichiran, you must go. For it being a "chain ramen restaurant," it's one of the best bowls of ramen I've had. What's the tip? Go for breakfast and avoid the crowds. The major areas in Tokyo like Shibuya, Shinjuku, or Harajuku should have ones that are open 24 hours. It's the perfect way to warm up your body on those chilly mornings. 
And last but not least... Eat lots of good food, take lots of photos, make lasting memories and I'll see you when you get back! 
Safe travels!
Ashley