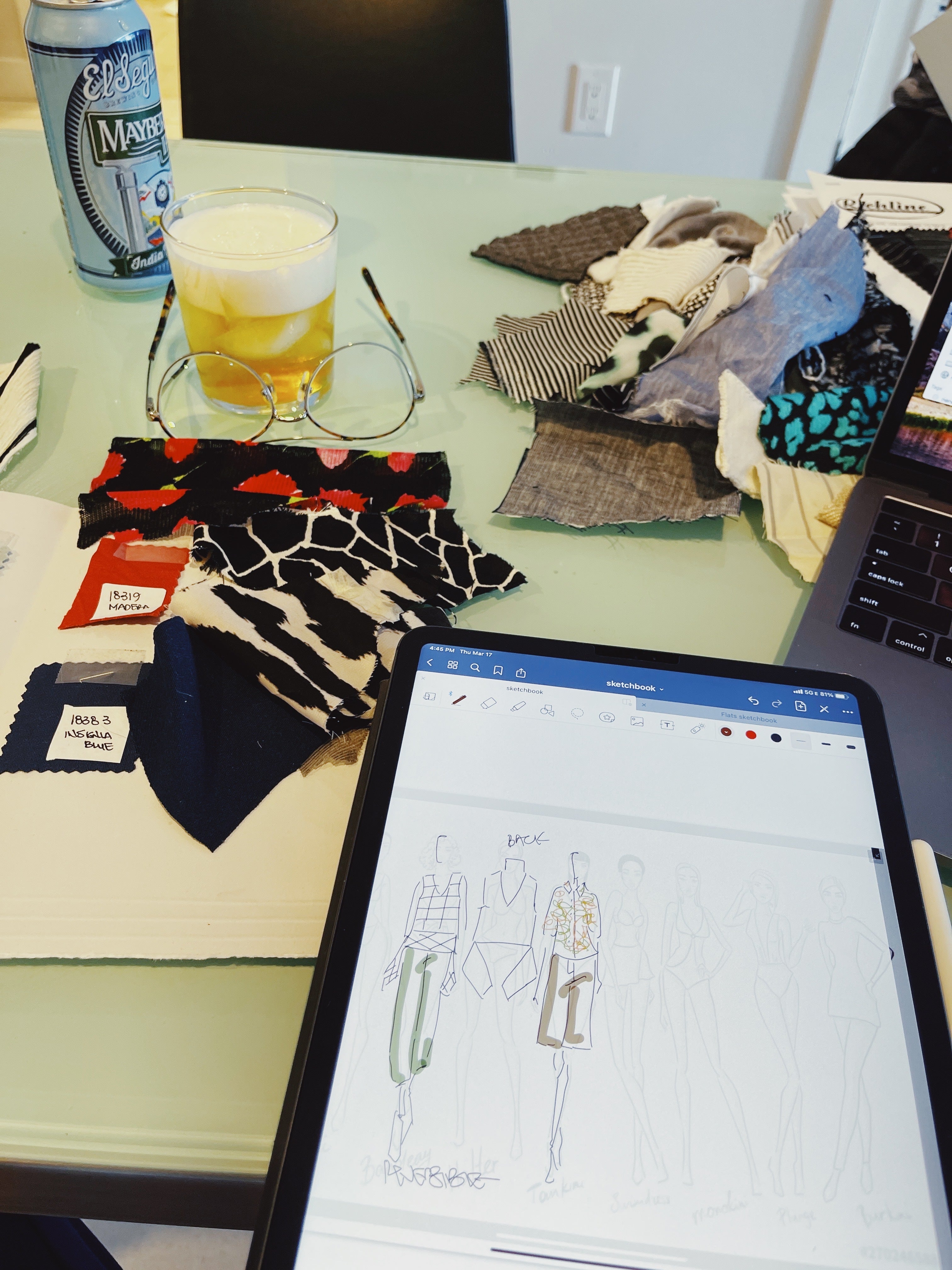 As I get older, I'm finding myself wanting to challenge myself more - to live outside of the constraints and old habits that once was my norm. I don't want to just "show up" and survive, I want to thrive! With all the lessons we've learned from the pandemic, one lesson stands out to me always is to grab life by its horns and LIVE FULLY.
I love fashion and design - it's something that's kept me connected to my creativity since I was a small girl. And I'm so grateful that I have the opportunity to share my design theory of comfort and confidence with you and so many other women! But recently, something has been gnawing at me from the inside. A challenge of sorts, a new way of looking at design, at my own self acceptance and at aging.
For some, clothing is just the things that covers their bodies while they go about their day. But for me, it's an expression of self, of how I'm feeling (or want to feel). And now, in my forties - I want to use clothing to change my own point of view, to influence the way we see ourselves and our place in the world.
That's why I created this new brand - A. IZU - it's like the rebellious side of me that's ready to be set free. I thought to myself that if the "Allison Izu" side of the brand is here to make women feel comfortable in their bodies, then "A. IZU" is here to push them outside their comfort zone, challenge them (and myself) to fully step into the light. It's the brand that allows us, encourages us, pushes us (and society) to accept us in our authentic truth - be it loud, sexy, messy and powerful. We're no longer here so that others feel comfortable around us. We're here to make our mark, to take up space, and push society to accept that we are valuable, exactly where we are. 
I'm not going to apologize for getting older, for the extra weight I put on after I had my babies, for wearing a two piece swimsuit and showing my soft tummy. I'm not going to cover my arms because the flabbiness of them might offend you. I'm not going to be embarrassed to show my bralette, under a sheer top or under my sort-of sexy tank top! I am just starting to feel good again in my skin, at my age - and I am not going to shrink back into the darkness.  This collection, this brand - A. IZU - is all about me willing myself to fully step into the light! -Allison 
CLICK HERE to shop the A.Izu Collection