Travel Tips from the Team: Allison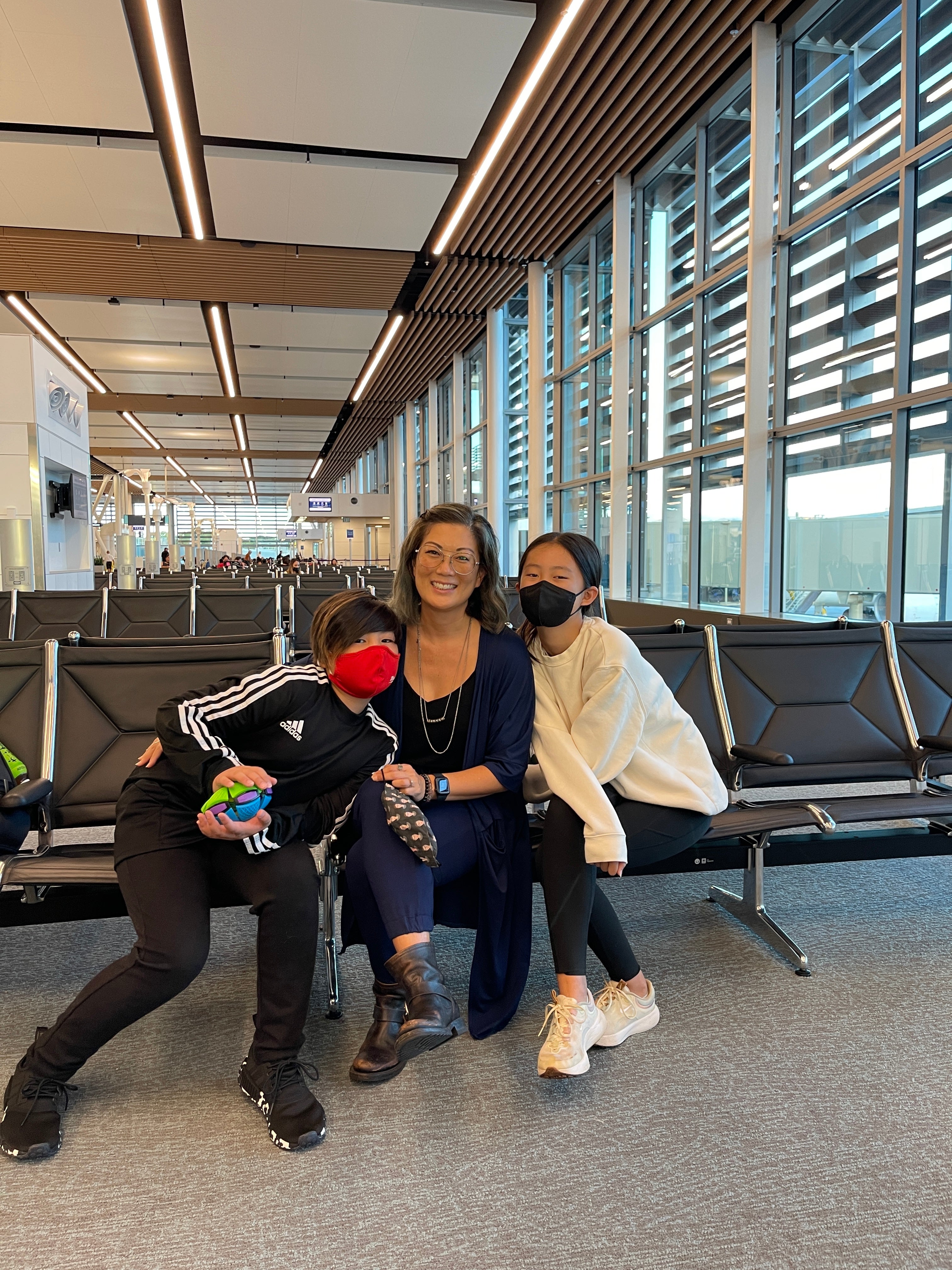 As I packed my bags and got ready for a quick trip to LA, I realized that I was looking forward to a new approach to travel this time. My mother was a travel agent, who led tour groups to far away places. Traveling has been a part of me and it lights my fire (Sagittarius here!) and I realized that the way I traveled or planned trips was similar to her -- like a travel agent. She was efficient, planned every minute of our day because she wanted us to see all of the sights and experience everything the destination had to offer. I picked up her zest for efficiency, to squeeze the most out of every trip I took.
It wasn't until I met Young, my better half, who taught me that travel didn't need to be this way. He showed me how to relax a bit, to stop and take in the sights and enjoy the art of getting lost while traveling. 
I still like a good plan, but I've learned to let my planned itinerary breathe a bit - to allow for the moments where I can get lost and stop to take it all in. I find peace in the areas that I can plan, so that I can find my joy in the free flowing moments. One area that I still "plan" while I travel?  My suitcase packing and organization, of course!

Many of my designs were birthed because I love multi-functional pieces that travel well. It forces me to design and pack in ways that give me options when the weather changes or if our day takes an unexpected turn. 
If I were to give you one piece of advice as you pack, I'd say bring your favorite pieces and work out a plan to mix and match as best as you can. What does that mean? Let's take my LA trip for example!  This is what my bag was filled with . . .
THE SOUTH ST JOGGERS: these are MY FAVORITE pants at the moment. It's wide, stretchy, and super edgy.  She looks great with boots, sneakers, or heels. So if I needed to dress her up for a dinner, I paired her with a tucked in Charlie Tank and threw on some heels. For my go-to daily outfit, I wore the South St., Aria Tank and my favorite boots!
TANK TOPS, TANK TOPS, TANK TOPS: Since the temperature was in the high 80's in LA, I packed all the tanks we got! Charlie, Aria, Camille and Rea all came in handy for different reasons. 
We luckily had a bit of cooler weather so these two cover ups came in handy! The Milla Duster is my all time favorite airplane coverup. I use it as a blanket on the plane or to dress up an outfit for dinner. And the Loren Kimono can easily fit into my purse so I carry it with me everywhere! It's perfect to dress up any casual outfit and can be worn as a wrap top by tucking in the ends. 
Once you see the potential of how versatile your clothing styles can be, you just need to figure out colors that mix and match well and you're good to go! I love being able to be your tour guide through fashion - to show you how to use fashion to highlight all that is wonderful and worthy about yourself. . . . cheers to you my friend! And happy travels! 
- Allison