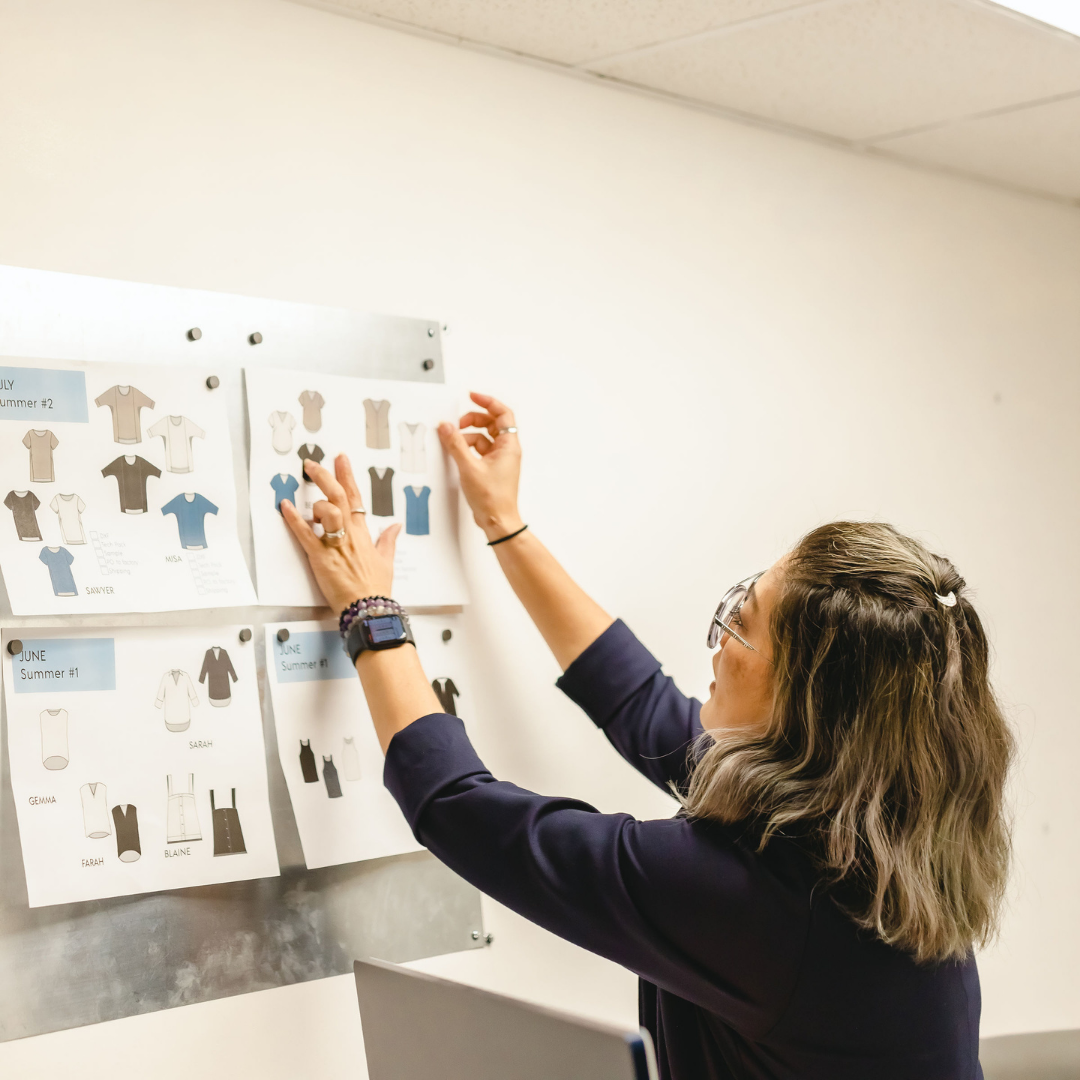 In design school, we're taught to find a source of inspiration and design from there. Usually it's a place, a work of art, or something that you can pull inspiration from - colors, feelings, etc. And from there you create a collection. I design by allowing myself to absorb everything that the previous collections have been about, what customers have said about it, feedback, and then ask myself - "what will we crave now?"
My inspiration is always - YOU.  Creating a brand that'll support you (and me) in different ways, through different situations, so that we can get back to the most authentic version of ourselves. Sometimes that means pushing you to try a new color or maybe it's about introducing a new style that's different from our norm.
As I worked through this collection, it pushed me to go back to the "source" and create from a place of connection and foundation. When I chose these colors, it felt reminiscent of something. I realized they were similar to my first collections that I launched at Nordstrom many years ago. Muted tones that felt like home, coming back to meet me where I am now . . . Wash Black - I love all shades of black and gray. Antique White - what's black without its counterpart? Vintage Denim - a grayish blue has always been a favorite fashion color of mine.
This collection was connecting me back to my house of Identity. In astrology this is what we call the First House, where our birth sign is, where this sign "came to meet you." This is how you articulate who you are, the "you" when you wake up in the morning. 
At my designer core, I love basics - black, white, gray. My next base is muted tones or colors that essentially tip toward the grayscale of the color wheel. This is who I am when I wake up in the morning, this is where I began. And this is where we'll come back to...
This is my 15th year in business. We'll celebrate the brand anniversary (what we lovingly call Alliversary) in September. So it's only fitting that we start to set the foundation now - go back to our First House. It gives me a place to connect back to, a reminder of where I've been, how far I've come, and how far you've come too. It's an opportunity to celebrate and be grateful for all of the opportunities I've been gifted. 
I'm so grateful to have you as my inspiration. Thank you for your support and for your willingness to be on this journey with me. Of self discovery, of acceptance, of celebration. Our vibrancy and best years that are yet to come. 
So with that, I say THANK YOU! I hope you love the First House Collection as much as I do.

- Allison