The destination is the same, but the purpose is bigger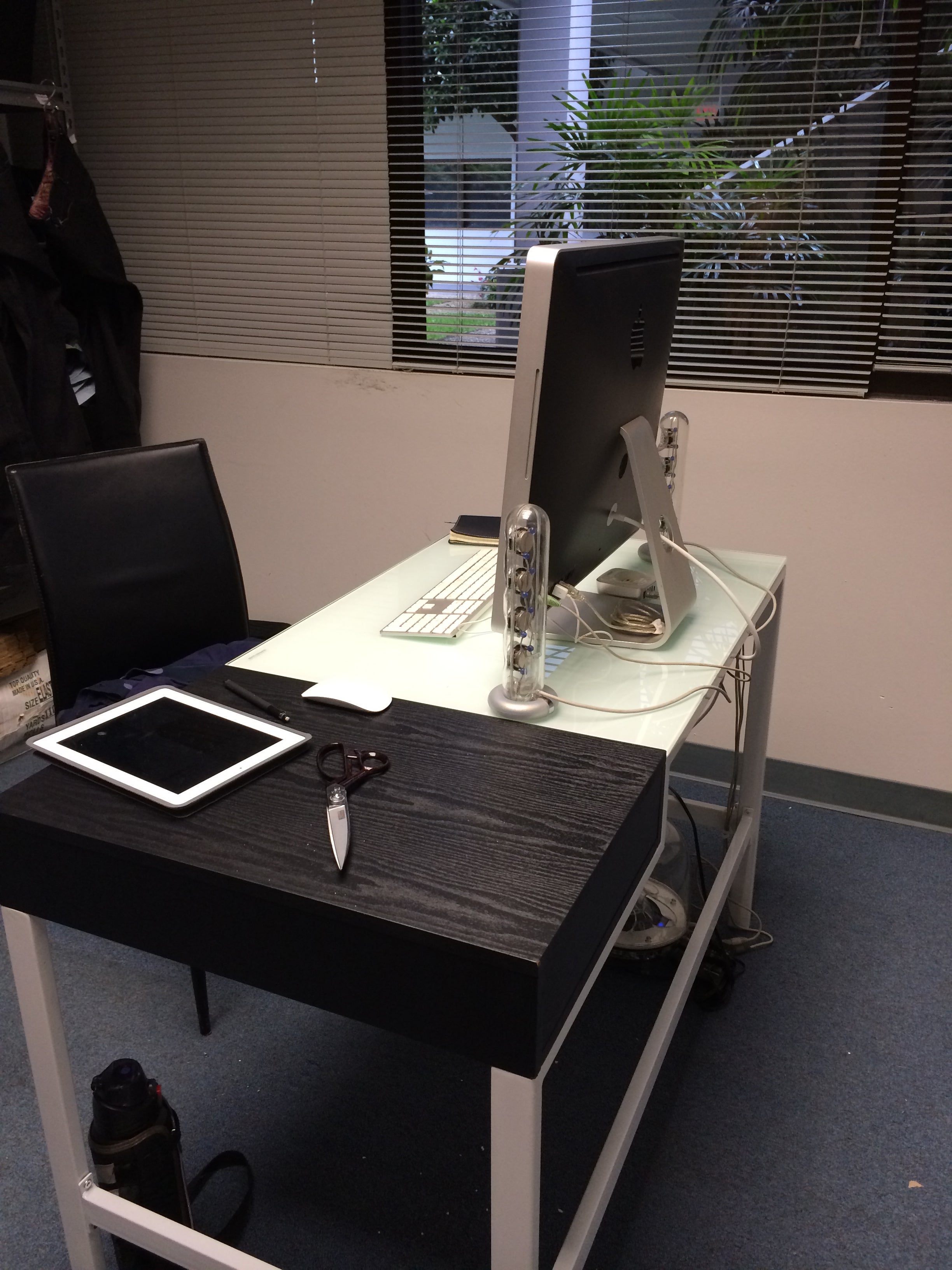 You should always have a goal in mind when trying to accomplish anything. It's something that inspirational speakers talk about all of the time. But what if along the way you somehow lost sight of the goal? And what if, along the way, the goal morphed into something bigger than you could've ever imagine?
I feel like that's what happened to me over the years since I set my sights on my first goal - to create a successful fashion design company.  That was goal #1. I always kept it in my minds eye. But what did that mean? Successful? The definition of success is totally subjective.
my first professional photoshoot for a magazine in my Kaimuki home
Over these last few years of being a designer and entrepreneur, my goals changed. They shifted in a way I didn't really expect. The destination feels the same - create a successful design company, but the purpose is so much bigger than just clothing. I realized that I'm not just designing clothing for women, I'm creating pieces that support and accentuate a women's beauty, empowerment, acceptance and self-love. The goal and the purpose became less about the actual piece of clothing and more about the wearer.
This is what these past few years has been about, finding my way back to my original goal with a new purpose in mind. With my new purpose, I decided I needed a new space. Somewhere that would support my creativity, my brand and this new journey . . . What would this location looks like, I asked?  I think the more appropriate questions was, "what would this new location feel like?"
I knew it should feel like home, a place that I could show up as my most authentic genuine self and be able to live out this purpose. To support other women to show up as their most authentic genuine selves too. That's when Manoa popped back into my head and the thought of it was home to me. This was the community that supported me when I first started my brand. It was the area that I did some of my first pop-ups and photoshoots, it was the place that I felt comfortable to show up as my new 40-something year old self.
working in my first "office" at Manoa Innovation Center
My goals were the same . . . to design clothing, but my purpose was more - to solve problems with how clothing didn't "fit" and be a support system for women. To create clothing that doesn't make us feel shameful for the extra pounds we put on since having children or entering menopause or any of the other changes we face as women. This brand, this company, could be a safe haven for us to feel beautiful in our skin. I'm not saying its going to solve all of the negative self talk, but I'm working to become that space where we nurture and work on self-love. Where women can feel seen, heard, and accepted.
This is how my purpose has changed. This is how I know I was led back to Manoa for something bigger. I'm excited for the challenge. I'm excited to embark on this new journey with a new goal in mind. The destination is somewhat the same, but the purpose is so much bigger . . .