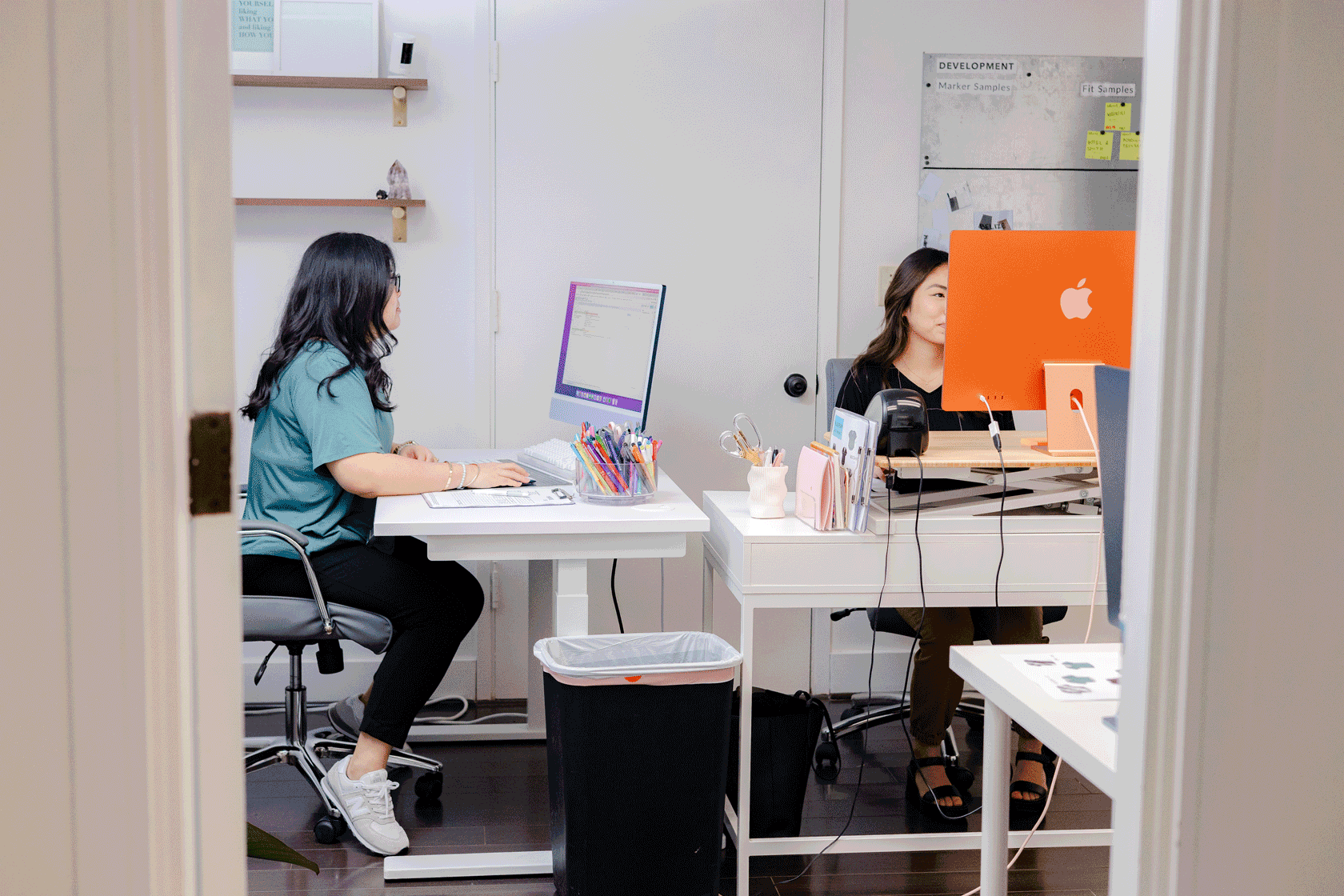 At the Office
Who said your POWER SUIT needed to be stuffy and restrictive? We design using soft, stretchy fabrics that move and flex with your body. So you can still look and feel powerful, while still feeling comfortable
Our Double Knit Fabric
We source high quality fabrics that are made using high twist yarns that provide a smooth surface that is durable and strong. Our Double Knit is made from Rayon, Nylon and Spandex, which is woven into a tight weave that is breathable and can withstand usual wear and tear.

The higher percentage of Nylon makes the color stay dark and vibrant and the Spandex creates a fabric that stretches without over-stretching.
We are more than a clothing company, we are a brand focused on supporting women at every stage of their lives. We have customers ages 18 - 80+, because we work everyday to design styles that allow women to feel seen, heard and valued.

We are a small company of women, working to expand our styles, sizes and fabrics to support your busy lifestyle. Currently, we offer sizes XXS - 2 XL, which fits waist measurements from 23" - 54".