My trip to my kids Mother Land . . .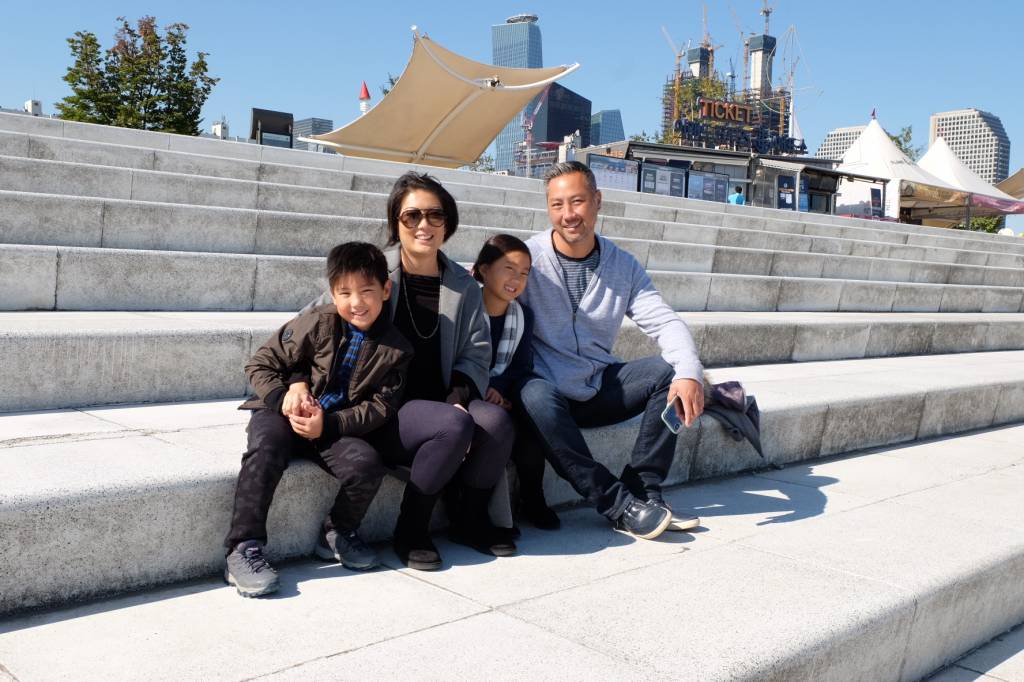 This past fall break I made a quick, last-minute trip with the fam to my husband's (and kids') Mother Land—Korea. Right after the craziness of the 10-year anniversary party, we took a 10-hour flight to Seoul, Korea. Owen kept asking about our final destination to make sure we weren't going to North Korea to see Kim Jong Un (he's been watching too much CNN with mommy). Our vacation was not only an amazing opportunity to meet up with some of Young's family, it was also fun and very inspiring!
While looking forward to a vacation is always exciting, packing can be a little nerve racking, especially when you're packing for yourself and two kids. I just don't have time anymore to think things through and plan outfits. These days, I opt to pack a few pieces I know will coordinate well with each other for most situations on the road. Here's a quick run down of the styles I wore in Korea. While I'm not one to pack lightly, this is how I recommend using the Allison Izu elevated basics to pack for your next trip.
CORAL PANT
The Coral or Cooke Pant is the perfect airplane and travel pant. Both styles go with anything & everything! I usually pack one Cooke (straight) and one Coral (skinny). On warmer days, I will even cuff the Cooke pant for a different look!
REA TANK
This may sound weird, but I always pack 2 Rea tanks for a trip. It's perfect to layer under anything and keeps my body warm, and also allows me to take off layers if needed!
LOREN
Of course, you need to take a Loren on all of your trips! I took my basic black one and also a printed one. I wear it with everything. I layered it over the Rea on warmer days when the temperature was in the 6os, and when it was cooler, I layered it over a long sleeve top, like the Layla.
RACHEL COAT
I could live in this coat! It's lightweight and matches all Allison Izu styles. It's the perfect weight for any destination with temperatures between the 60s and 40s, and cuts the wind chill. Hint hint, it also doubles as a blanket on the plane.