Fabric + Design, that stands the test of time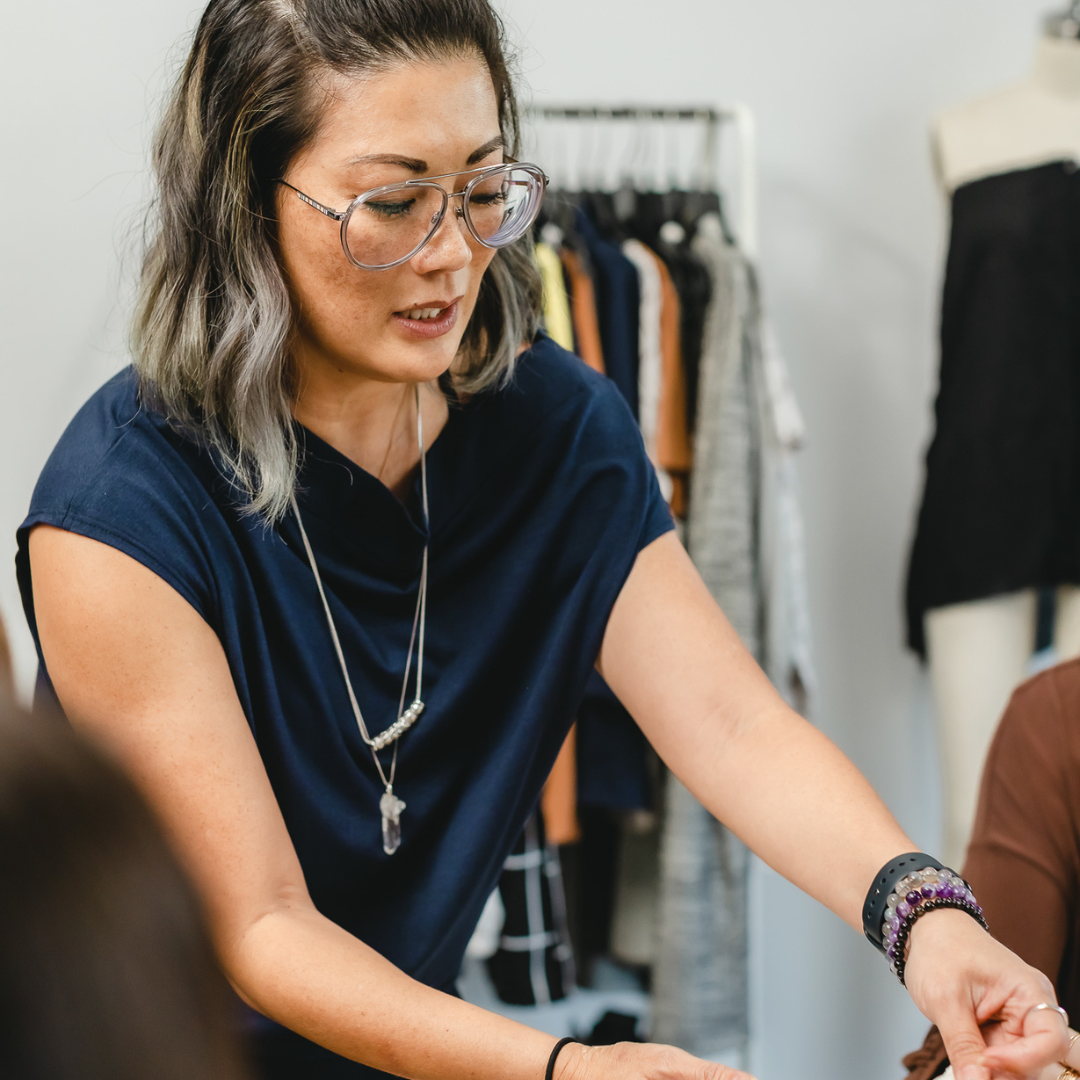 I know it's been a minute since I've written one of these blog posts. I was talking to my team about our plans for Quarter 4 and 2024 - where did the time go! I shared with them how important it is for me to constantly evolve and improve. And as the owner and design of this business, I want the same for my business. 
My team allows me the time to focus on new design projects, researching new fabric technology and becoming a better brand overall. These are the things that are important to me so that you feel good about your purchases from us. 
From start to finish, I pay attention to fit and fabric above all else. I want to highlight the beauty within us all and make people feel amazing in what they wear. Wearing fabrics they love, made by people they know. Understanding that things can change at any point but when you know you can rely on what you've invested in, it adds a sense of community. We do our best to avoid simplifying designs to minimize costs or overlook details like real pockets! We're obsessed with pockets too, but companies usually don't add them because it adds another expense to their product. 
I believe in finding fabrics that are breathable, comfortable and soft! And taking the extra time and effort to design pieces that fit well, no matter the amount of fabric we're using. When I design, YOU are at the forefront of this brand. With every garment, I hope my thought process and care for each style comes through. 
When you purchase from Allison Izu, I want you to feel the fabric choice, understand where it comes from, and know that you can count on it. I want you to understand the design hours that went into bringing that style from concept to paper to fabric. From fit session to iteration and reiteration, and then on its path through manufacturing. The time, the quality, and the care adds to the higher cost at the end. We work to keep our profits as low as possible, to keep each style as affordable as possible. While most brands markup 4-10 times their cost, we keep ours low around 2-3 times our cost (unheard of in the fashion industry!).
On top of that, we factor in the cost to run a business. That means whatever our cost of goods to manufacture the item (fabric, cut + sew, design + development), gets doubled or tripled to get the final retail price. Things like rent, salaries, utilities, marketing and advertising, equipment, etc. gets added in to give you the final retail price. And whatever profit we make is used to make the next collection. 
It's a cyclical business - to keep designing, to grow incrementally and to become profitable. My goal is always to expand the reach of this brand. To offer more women an opportunity to feel good in clothing and their bodies. To offer a product that is always evolving with better fabrics, better design, more sustainability, more innovation.  
I love sharing these details with you to give a little insight into the process of what we do here. 
Thanks for being a part of this community and conversation. Wishing you love and light as we head into the tail end of 2023! 
Allison