The Spring Collection: what it means to Allison
·
Written by Allison Song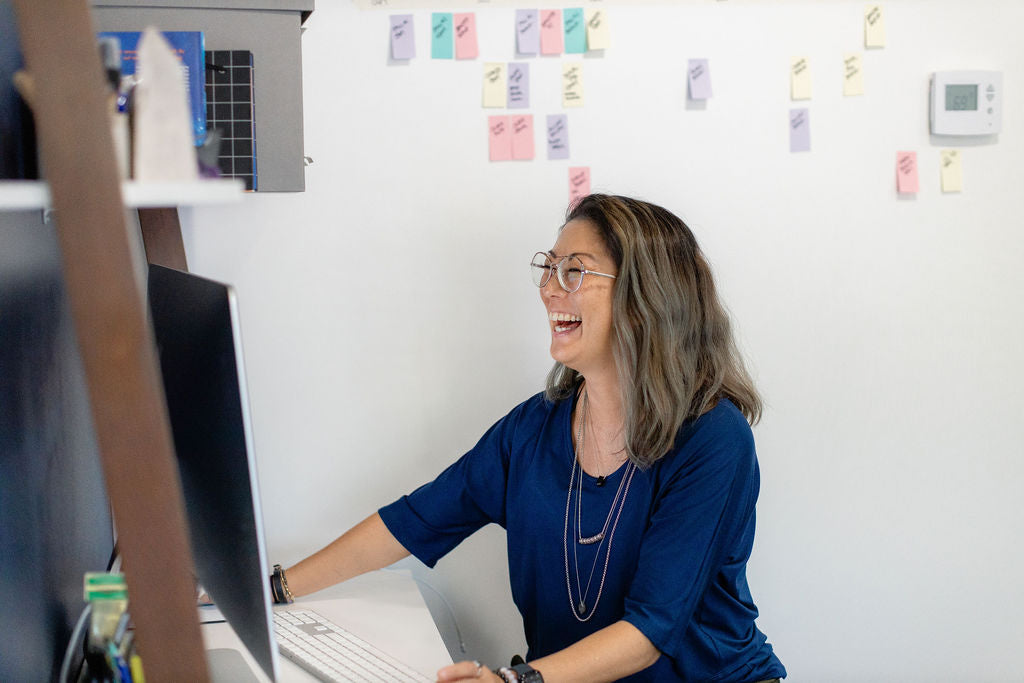 ·
Written by Allison Song
This collection is all about new beginnings. Giving ourselves permission to try new things, to go off the beaten path, and to open ourselves up to new experiences that excite us.

I've named this collection "Off The Grid" to represent this journey. It's about looking inward to our own experiences, our wants and needs, and creating a source of energy from within. Our hope is that this collection will inspire you to go against the norms of what everyone else is doing, and focus on what YOU want.

When I was creating this collection, I pushed my own design boundaries by trying new fabrications and colors. We added a Cotton Modal fabric. It's something very new to us and a step away from our beloved Rayon Jersey fabric! I wanted to give us a little more structure, without compromising on comfort with the Cotton Modal.

The color selection is where I really pushed the boundaries. Our new Firefly color is bright and cheery, with a base of green in it that compliments most skin tones. To balance the Firefly color, I added Midnight - a dark navy to give the collection depth. Light and dark need each other to exist which is represented in these two colors.

I also wanted a color that would ground the whole collection. That comes in the form of Granola, a warm brownish tone.  It provides the sustenance we need on our journey. It is the base we always go back to, and a perfect compliment for all of our Spring looks. It keeps us grounded, warm and fulfilled.

Finally, the print. Our Off The Grid print is a design from the past. Reintroducing it was an opportunity for me to look back at a part of my journey and pay homage to it. The original print was called Meridian Lines, and it was created for a collection when we were in Ala Moana Center, a point in my life that felt dark in comparison to the present. It was a time where I faced hardships, as we all did. A time during the pandemic, the shutdown, and a pivoting point of our lives as we knew it. It was a time of struggle for a lot of small businesses. It was a struggle for me to keep my head above water, to keep myself positive, and to stay focused on the horizon ahead.

Bringing this print back was important for me. To take something that was created in a dark time and bring warmth and new life into it. I chose a warm palette for this reiteration of the print with warmer gray lines on a warm white fabric. During the design process, I reshaped the meaning of each stroke. This print now stands for our ability to use a different energy source. To look within ourselves to find the power to continue on in the face of adversity. To choose the path less traveled. To step into the unknown. This is what this collection means to me.  I hope it inspires you in the same way it has for me.

-Allison