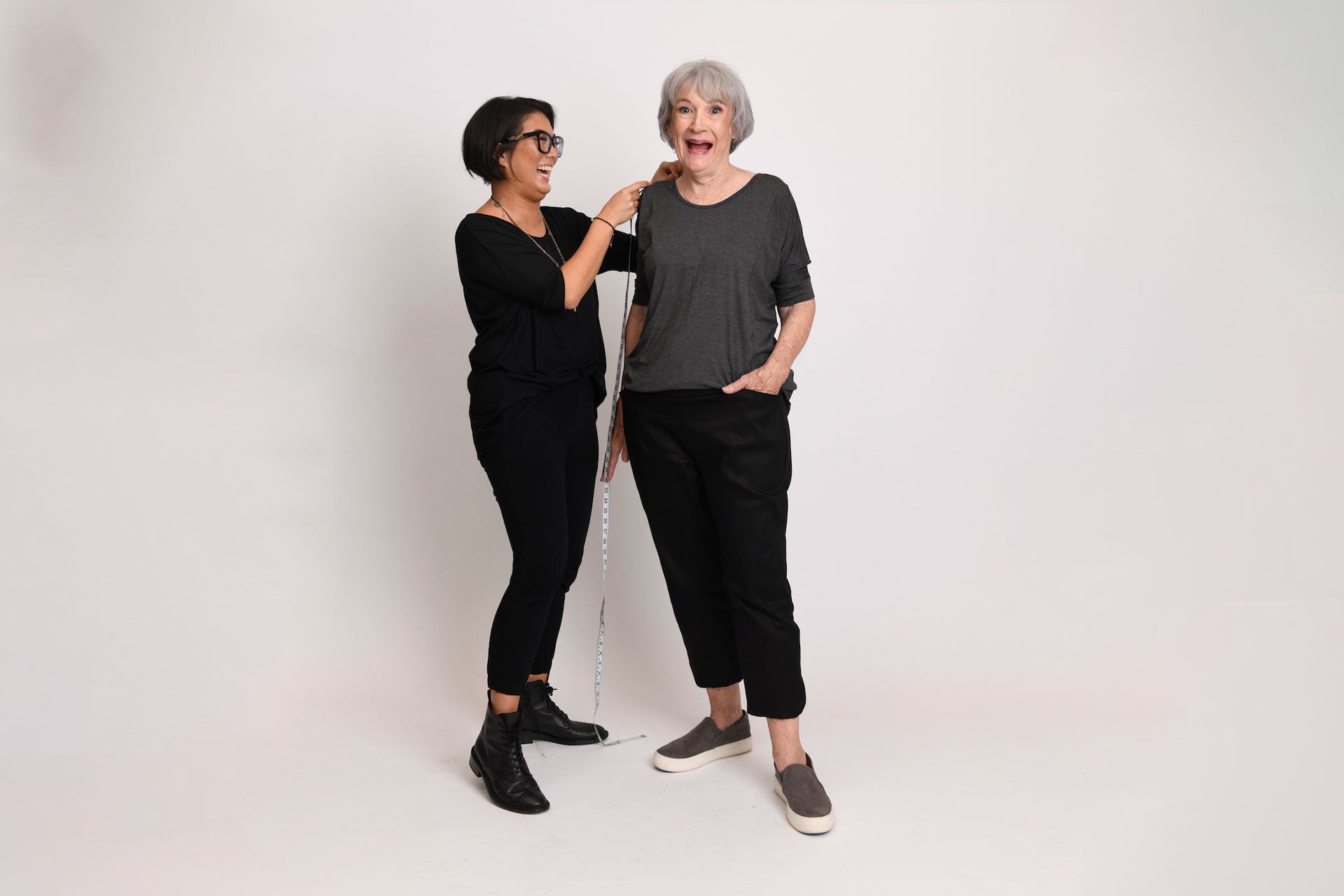 Empowerment is such a big word, those 11 letters can appear daunting when you stare at them. Empowerment is the process of becoming stronger and more confident, especially in controlling one's life and claiming one's rights. 
As you can tell, empowerment has been on my mind lately because of my own internal rumblings with vulnerability. I work really closely with my team and recently I noticed they were not feeling empowered in what they were doing. I had to take a long, hard look at my own inner demons to figure out what I was doing to  contribute to this lack of power amongst my team. Am I not owning my own power? Maybe I'm not giving my team firm ground to stand on? Are my own insecurities holding me back somehow?
As a designer, I went to school to learn how to design clothing. Through the work of being a designer I learned how to operate a business. Unfortunately, being a leader was never on the syllabus. I came to realize that empowerment was also missing from my life and that I needed to shore up my confidence before I could ask for my team to feel empowered. 
I focused on one seemingly small change, simply the way I interact with my team. I used to be very passive when assigning tasks, thinking I was being considerate. "When you get a sec?" "Would you do me a favor?" "When you have time?" But this left my team feeling confused, like I was unsure. So I changed the way I was "asking" them to do work. 
Now, I use  apps like Asana and Slack to set up "the ask" and my team organized and connected.  And this system allows them to put a clear "ask" out there for me, too, so the road goes both ways. With a clear ask there comes a clear outcome and even clearer milestones along the way, which allows for communication and growth to happen together. So now, empowerment happens organically for myself and in essence, my team.
It hasn't been an easy road and there is no magic wand of empowerment, but if we take the step to recognize where we are not owning our power, we can start to see where we can make the shifts, so we can start to own it. And then we take those small micro movements towards it. 
For me, I own my power when I feel good, and I feel good when I essentially "look good" - that means keeping myself active and healthy but also it means looking good. Accepting that we can be beautiful and powerful at the same time . . . putting on a beautiful colored lipstick and then wearing your favorite "power suit" - so you can conquer your day with empowerment and to empower others.
Our newest collection called IZU-sentials was created to give women the basic building blocks to create your own "power suit". For me, its always about a great fitting pant like the Cooke or Coral and a cute comfy top.  Need a little more "structure" throw on one of our collared Sarah tops, or try our beloved Jane top (that we brought back by customer demand!)
Let's share and support each other through this journey of empowerment. Please check out our IZU Facebook Community, where I'll be leading discussions and making connections to make us all better people. I would love to hear from you. Join the community and tell us your story.